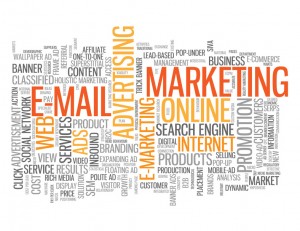 The face of marketing has drastically changed over the last decade.  Today, email and social media are the leading communication channels.  At least 91% of consumers check their email daily and many are purchasing products and services directly from those emails.
With the advent of social media channels like Facebook, Twitter, and Instagram, it is promotional suicide for businesses not to engage customers using email marketing that integrates with social media channels.
Our staff  work closely with the client's designated management team to develop email marketing campaigns that net results each time.  We track open rates, forwards, bounces, unsubscribers and other metrics to ensure campaign efficacy.
We are certified Authorized Local Experts (ALE) and Solution Partners (SP) for Constant Contact, an Email Service Provider (ESP), which means that we are available to assist with the client's electronic marketing services.  BMS facilitates monthly Constant Contact workshops, as well as offer product support and training.
Constant Contact products:
Email Marketing
Social Media Marketing
Event Registration
Save Local
Survey